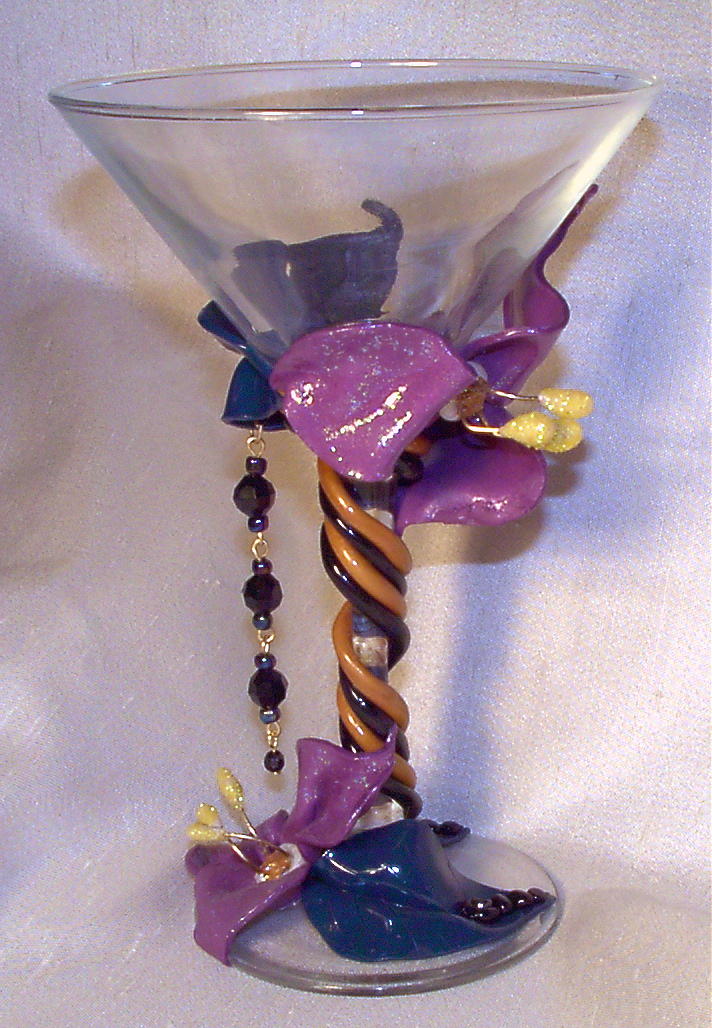 I am experimenting with martini glasses! This is just an example of what's to come.
This is a wild mixed media candlestick - clay - wire mesh - glass globs and more. It is a full 12 1/2" in height.
PRICE - 48.00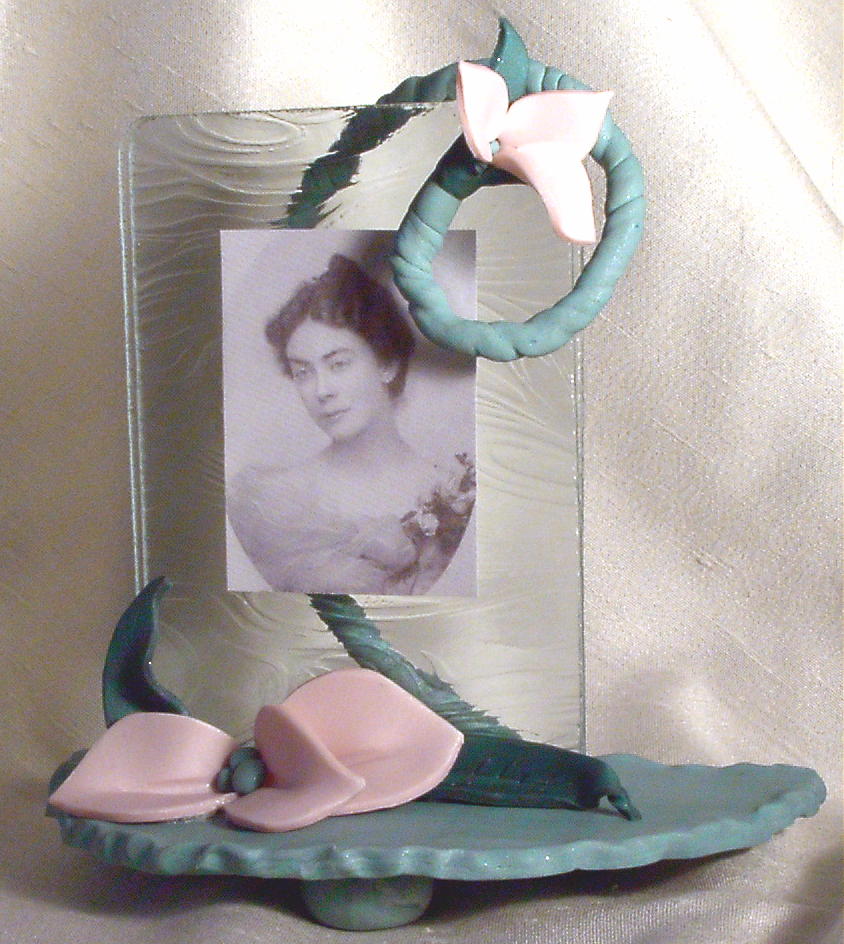 Busy hands are happy hands, right? Another series of free standing photo frames. More coming soon!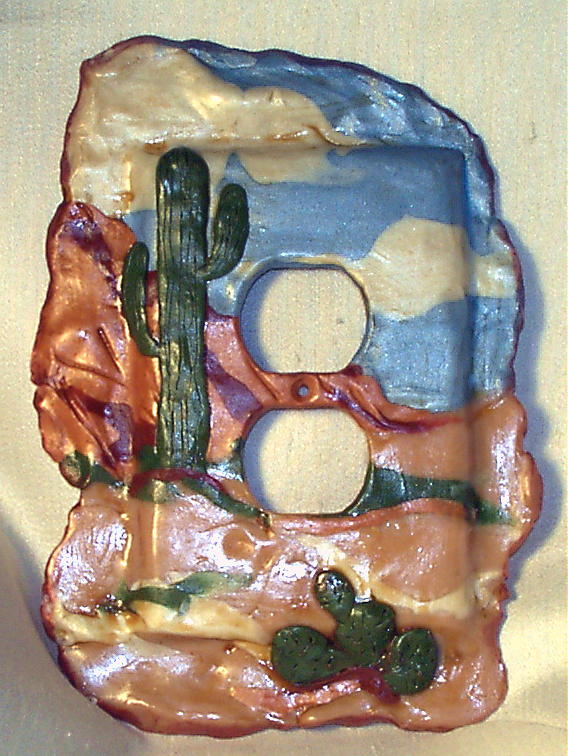 Custom switch plate covers. This one is a clay "painting" of a desert scene. Any color combo or theme welcome.
PRICE - MOST SINGLE PLATES - $16.00
(other sizes and themes will be quoted upon request)