WHY PERSONAL DINNER WARE?
Just for fun! ~ For the Office! ~ You know where it's been! ~ To make someone far away feel special! ~ Sheer whimsy! ~ College cafeterias! ~ Totally unique gift! ~ Why not?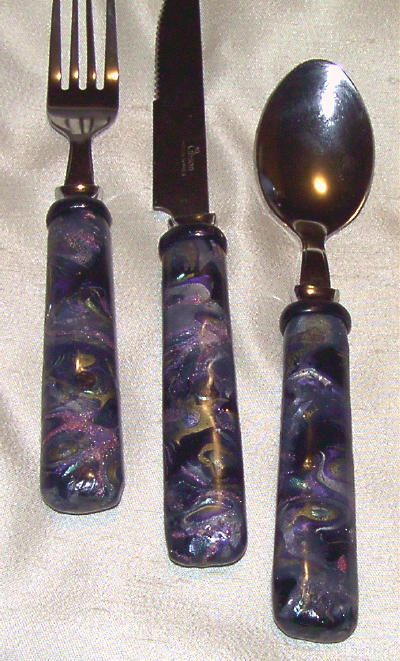 Mokame Gane technique using transluscent clay and layers of foils and inks to imitate an ancient Japanese metal working technique.
The soft blue bubbles on these handles make me think of the ocean!
Chiseled, feathered and beaded...for you southwest fans!
How very Art Deco!