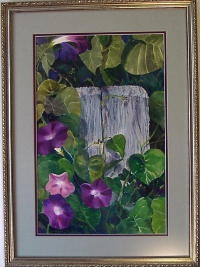 MORNING GLORIES - $225.00 In one of my painting fits, I captured these morning glories on an old fence post. The painting is done in acrylic used in the style of watercolors. It measures about 20" x 24" Yeah, I can paint too!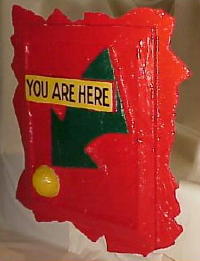 YOU ARE HERE - SOLD - $125.00
This off-the-wall piece was done while playing with plaster bandages. The same bandages the doctor made the cast for you leg!