Copper Coil Clock - $125.00
This clock is made from copper tubing and wood. The background is painted in metal flake paint that fades from teal to purple. If your time spins out of control - this clock won't help!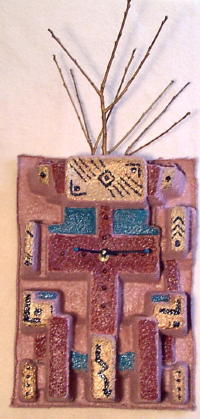 Southwest clock - $95.00 SOLD
This clock is made from high-relief paper, rocks, twigs and stones. Sand textured and hand painted.
Zebra time - Hand painted zebra motif with red accents.
PRICE - $95.00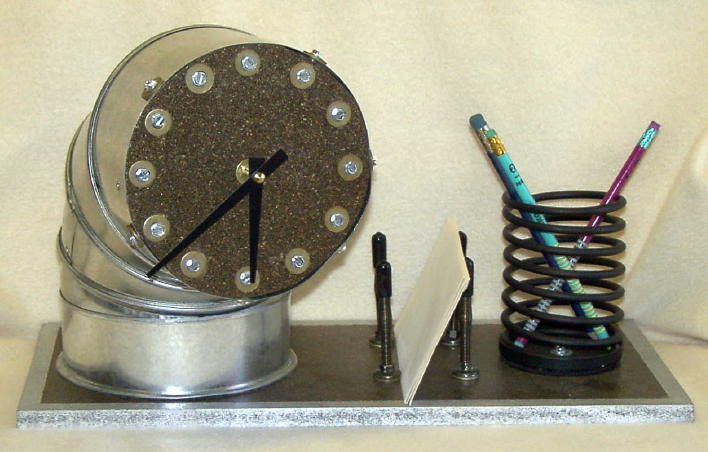 Desk set made from industrial materials. Clock swivels for a view from anywhere in the office or den!
TO VIEW NEXT PAGE - CLICK ON THE LINK BELOW: