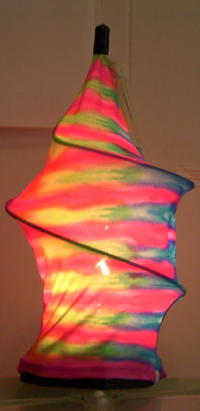 My little hippie! - $45.00
This lamp stands about 9" high and is made from stretch spandex and wire. It makes a great night light or mood light. It's groovy!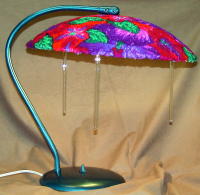 Luau lamp - $122.00 SOLD This lamp is a rescued old classic. She has leaded crystal "earrings" and a flowered spandex crinkle top. The body is painted with teal metal flake paint. She now resides in the private collection of Mr. Steve Grimes.