Start by wrapping the neck of the vessel around the hollow mandrel.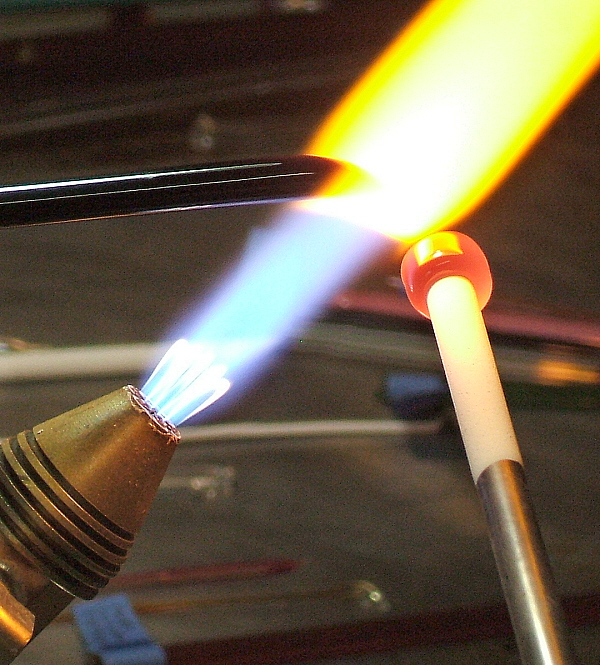 Start making the coil or body of the vessel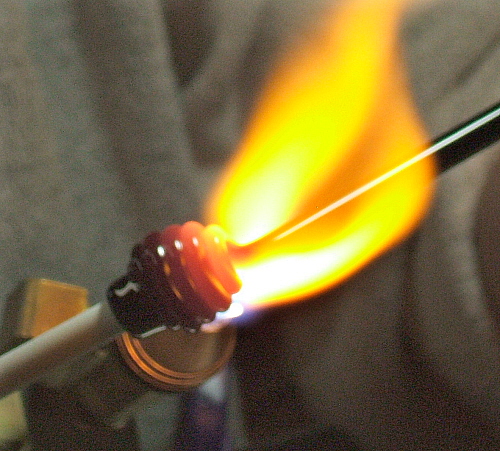 Start closing up the bottom of the vessel, making your coils smaller and smaller.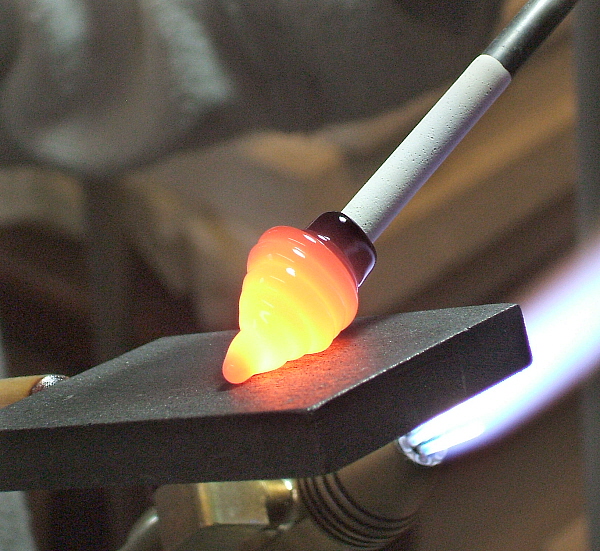 Start to shape it on the marver and melt in the coils to a smooth shape. Alot of your work can be done in this step.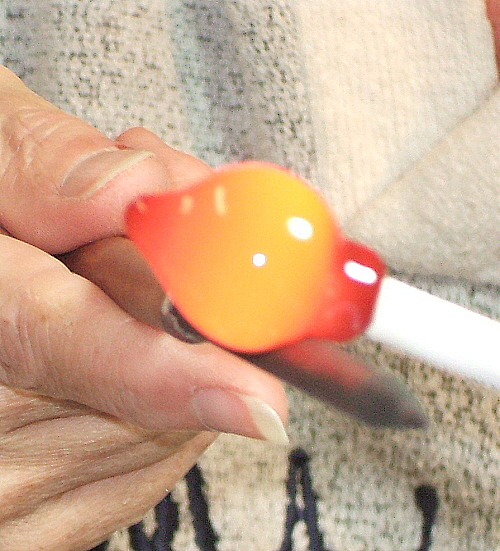 Blow for boro, gently puff with soft until you get the poof you want. Shape the area where the neck meets the bowl of the vessel for a smooth seal.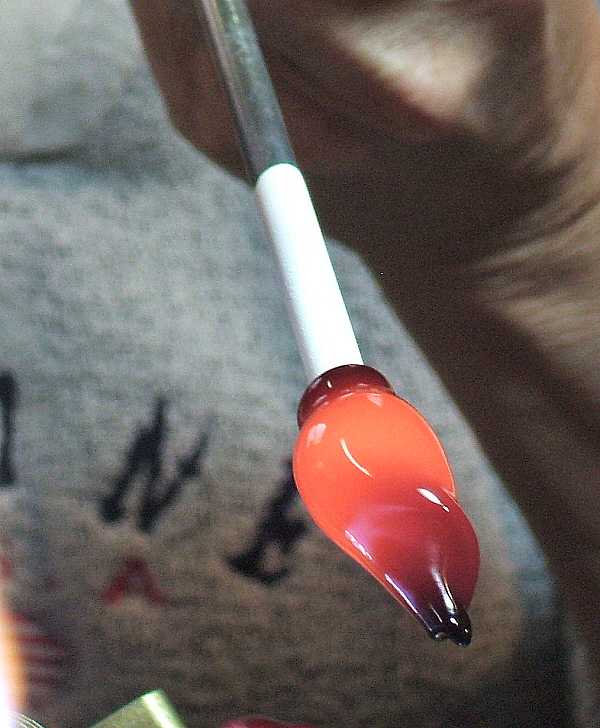 Blow this shape out a little again, to make the top of the bowl bigger than the bottom. It's all just play at this point.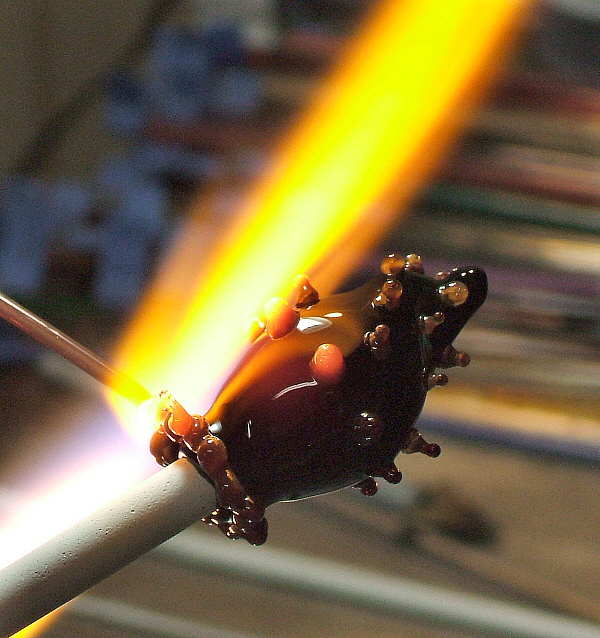 Dots on the neck, dots to follow the curve...just play around the form. Melt these in to nice round dots and good seal. You can tweek the shape and angle of the vessel at this point for your finished shape.