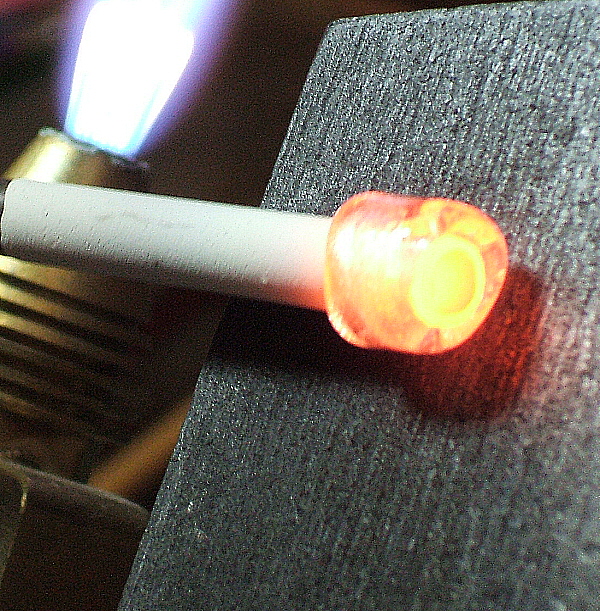 Heat the mandrel and glass and form the neck. Smooth it to the finished shape on the marver.
Continue to coil pot the shape you want and close with a flourish, just like on page one.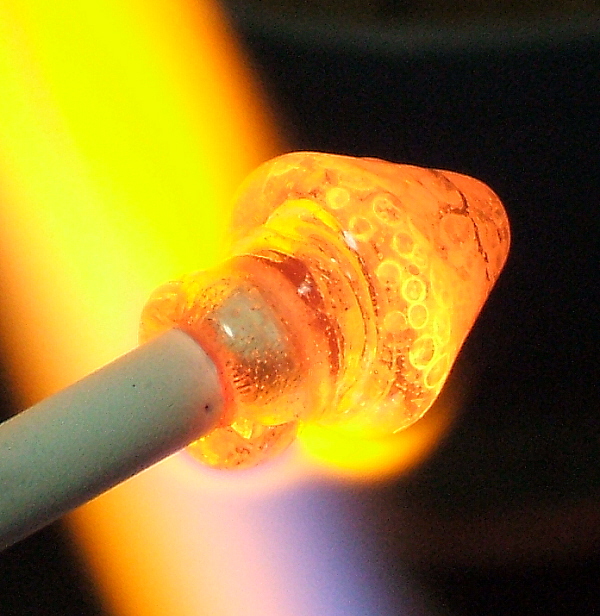 Heat the shape, nice and hot before you blow.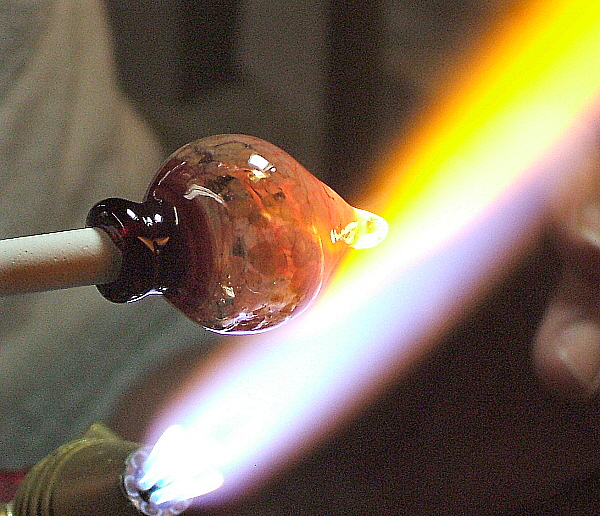 Here's the shape after it's blown...now it's time to decorate.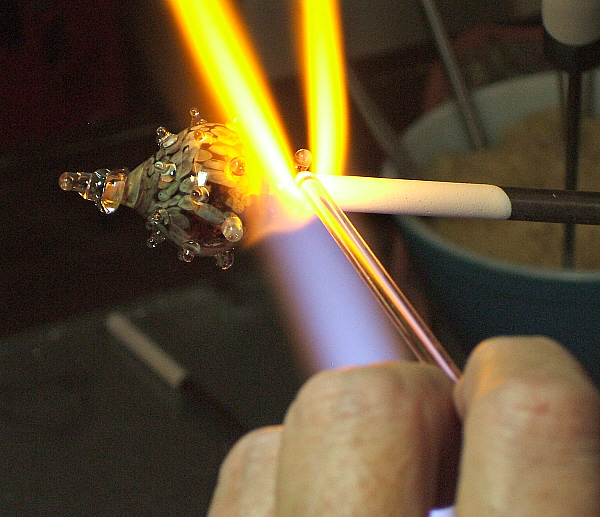 Decorate the neck of the vessel or add handles at this point.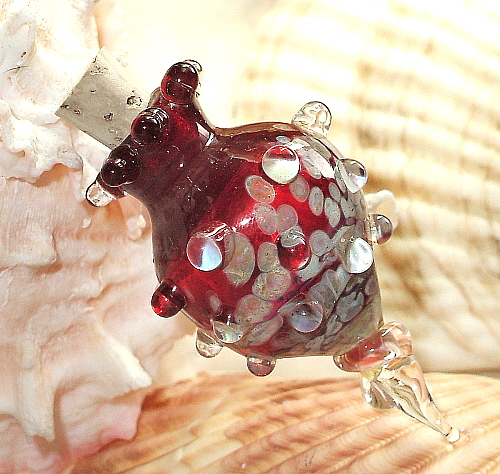 "Glamour Girl" Vessel measures 48mm x 27mm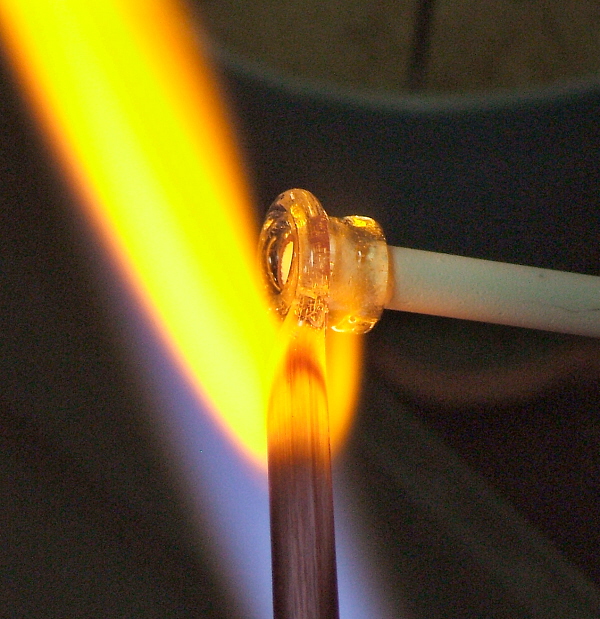 Start to coil pot the body of the vessel.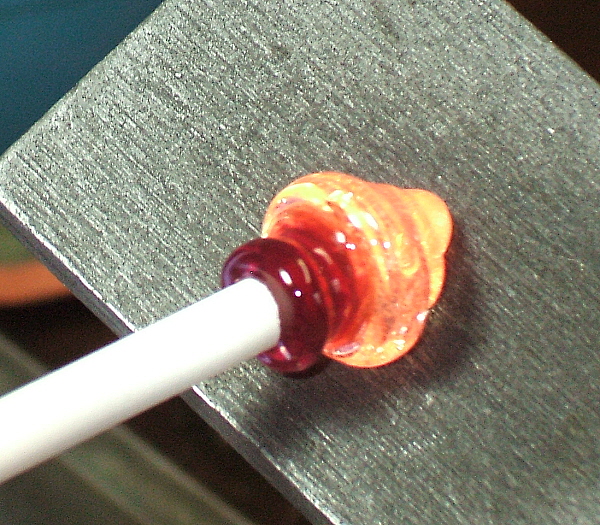 Melt the coils smooth and shape to the basic shape you want to end up with. I added some frit to this one...just for fun.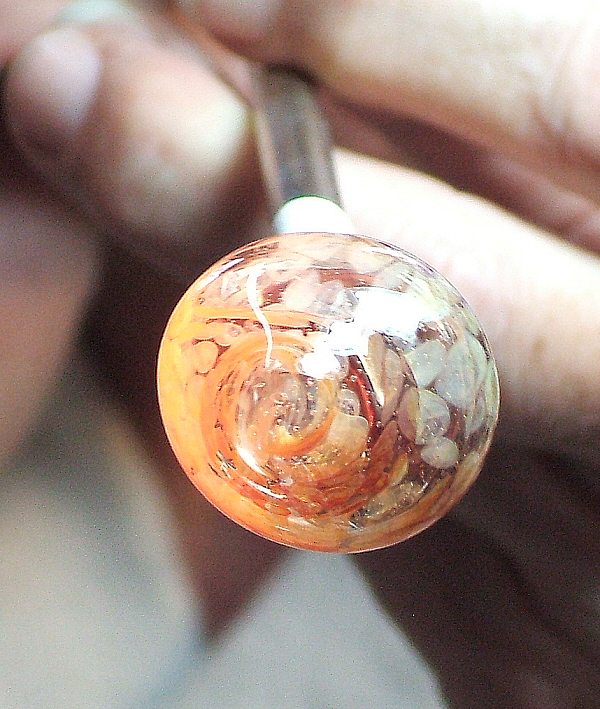 Blow for boro, puff for soft. You don't have to blow the shape all at once. Heat and blow gently until you get the shape you want.
Add some dots or raised decorations of your choice.
Add the squiggle to the end and all the finishing touches...and throw that puppy in the kiln!